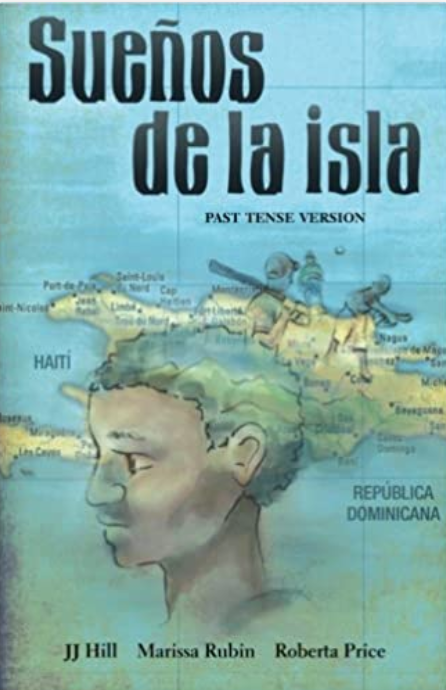 Sueños de la Isla, PAST TENSE VERSION
---
The Gómez brothers love playing street baseball with their friends in the Dominican Republic. Will their favorite pastime lead them to success elsewhere? Come with Omar and Marcos in their adventures as they follow their dreams. A los hermanos Gómez les encanta jugar al béisbol callejero con sus amigos en la República Dominicana. ¿Tendrán éxito con su pasatiempo favorito en otro lugar? Ven con Marcos y Omar en sus aventuras mientras siguen sus sueños. Written in the past tense, this is a level 2 book.

Materials for teaching are available from the authors here.
isbn 9780988763814
---
Share this Product
Excellent!
My students love this book. We use it for several weeks and have built an entire unit around it. The language and cultural lessons stand the test of time.
Fantastic reader
My students love this book. It is very comprehensible and brings in cultural themes, and the racial tensions between DR and Haiti
Great read!
This book is wonderfully written and is a beautiful story. Great for Spanish learners.
Loved this for Dual Language!
I have been able to use Sueños as a read aloud and independent reading as a Spanish dual language teacher. My students love the story and the ancillaries are great for comprehension & vocab!
Wonderful for Spanish Learners!
I'm learning Spanish on my own and this book is wonderful. It's culturally interesting and I truly empathize with the characters. I found myself wanting to learn more after I was done. Excellent!