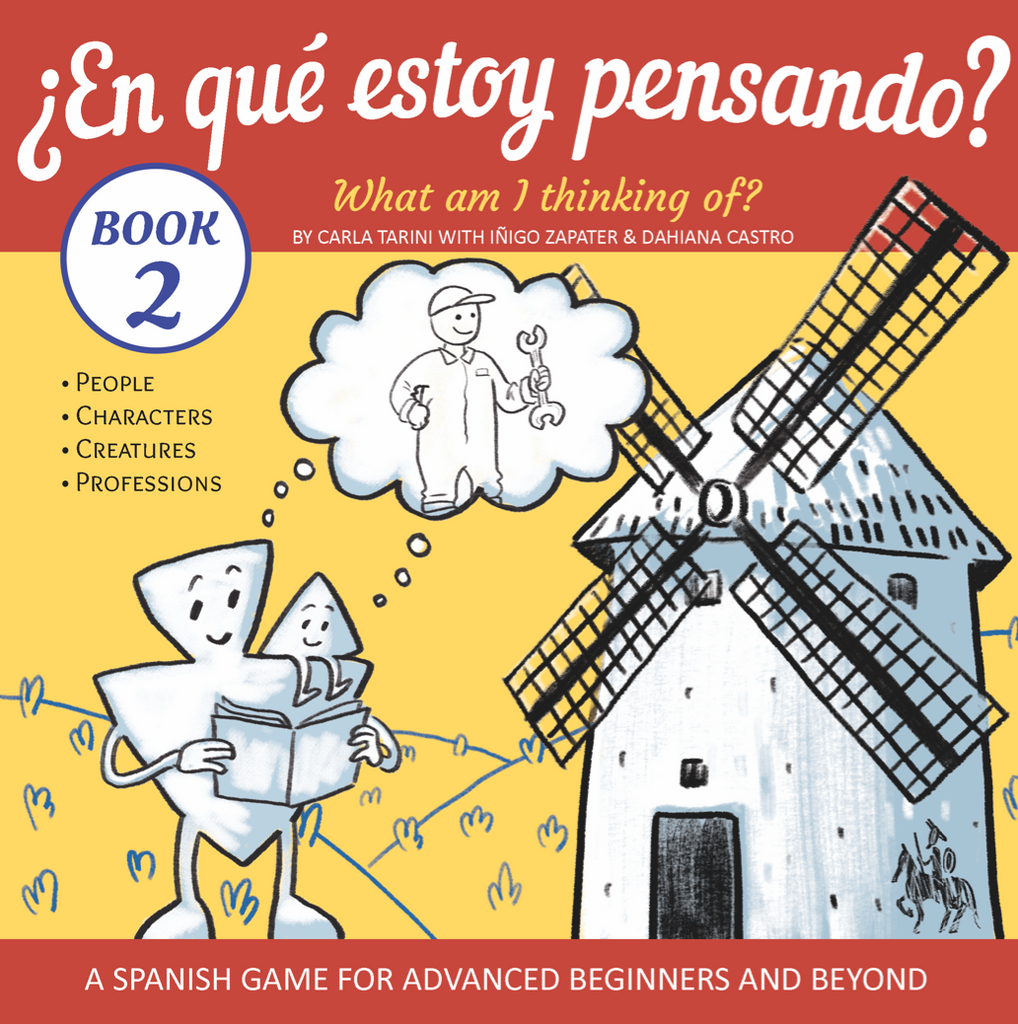 ¿En qué estoy pensando? #2 by Carla Tarini
---
Read more riddles and keep boosting your Spanish skills quickly with book 2 in this series!
Expected by the end of May!
¿En qué estoy pensando? / What am I thinking of? is a popular guessing game that teases the brain. This seven-book series presents descriptions of over 200 nouns, each one written a bit like a riddle. Line by line, clue by clue, you will piece together a picture of who or what is being described. Written in easy-to-understand, present-tense Spanish, the 33 riddles in book 2 will keep you guessing, having fun, and absorbing the language naturally.


---
Share this Product