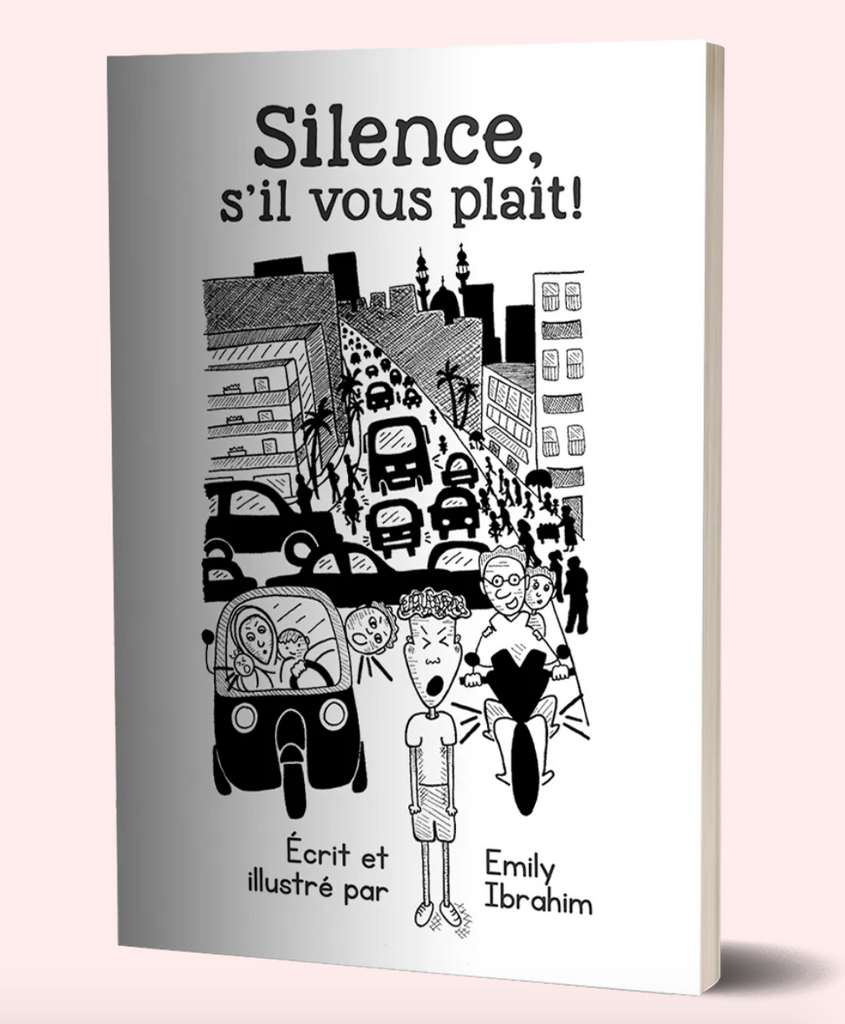 Silence, s'il vous plaît from Fluency Matters
---
Written and illustrated by Emily Ibrahim for Fluency Matters.
Life in Cairo, Egypt is anything but quiet. Day and night Samir hears continuous noise in spite of his attempts to ignore or eliminate it. Even his family is noisy! Desperate to sleep and study, Samir makes a bold attempt to escape the noisy city– even if it requires abandoning his family. He soon discovers that living without family in a constant state of 'quiet' is not as wonderful as he thought. Level 1 and above
isbn 978-1644983461
---
Share this Product
Great book!
This book is fascinating. Grammatically, the French language is simple and well-written. The words are carefully chosen and cover much of the vocabulary of the first-year French textbooks. The book is written primarily in the present tense, but there are occasional sentences in the imperfect and past tenses. The story is set in Cairo, Egypt, and much of Egyptian culture is meticulously incorporated. This book will surely be part of my classroom library.