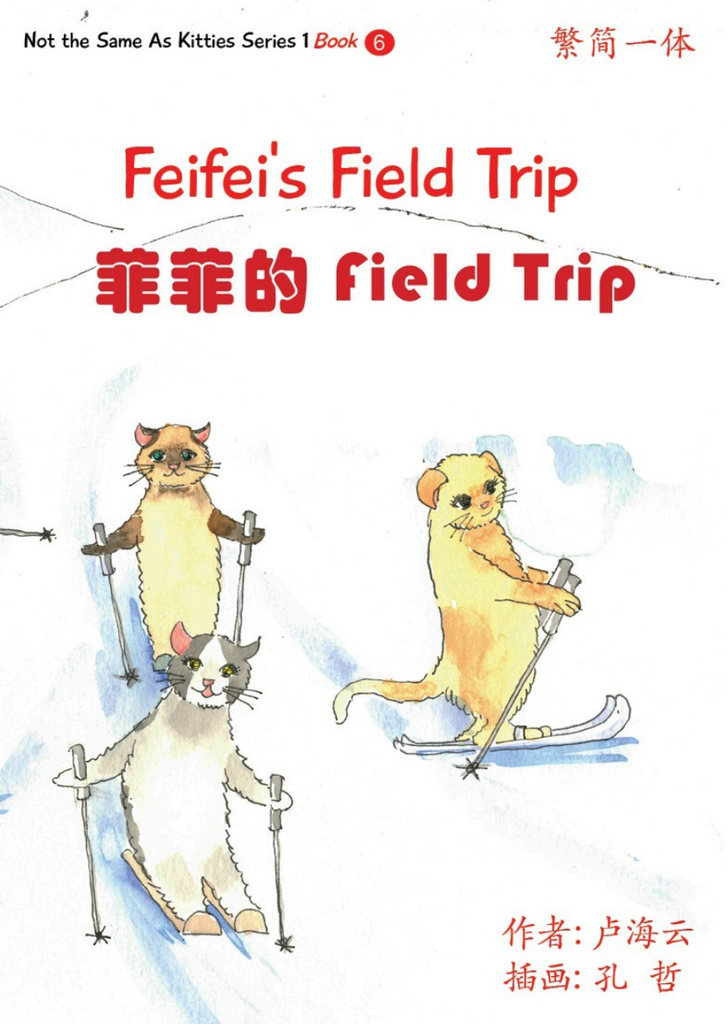 Feifei's Field Trip, Year 2 Book 6, by Haiyun Lu, by special order
---
AVAILABLE BY SPECIAL ORDER.  Please allow extra time to receive your book.
Book 6: Feifei's Field Trip/ 菲菲的实地实践
Food lover Feifei can be proud of his ability when it comes to eating, but not so much with sports. There is a field trip planned for his strategy class. In order to prepare for surviving Wonzel Town's harsh winter, they will be going on a ski race. Will Feifei be able to challenge his inner demons and try his best? Or he will break down and embarrass himself in front of his classmates?
isbn 978-19427-1405-7
---
Share this Product