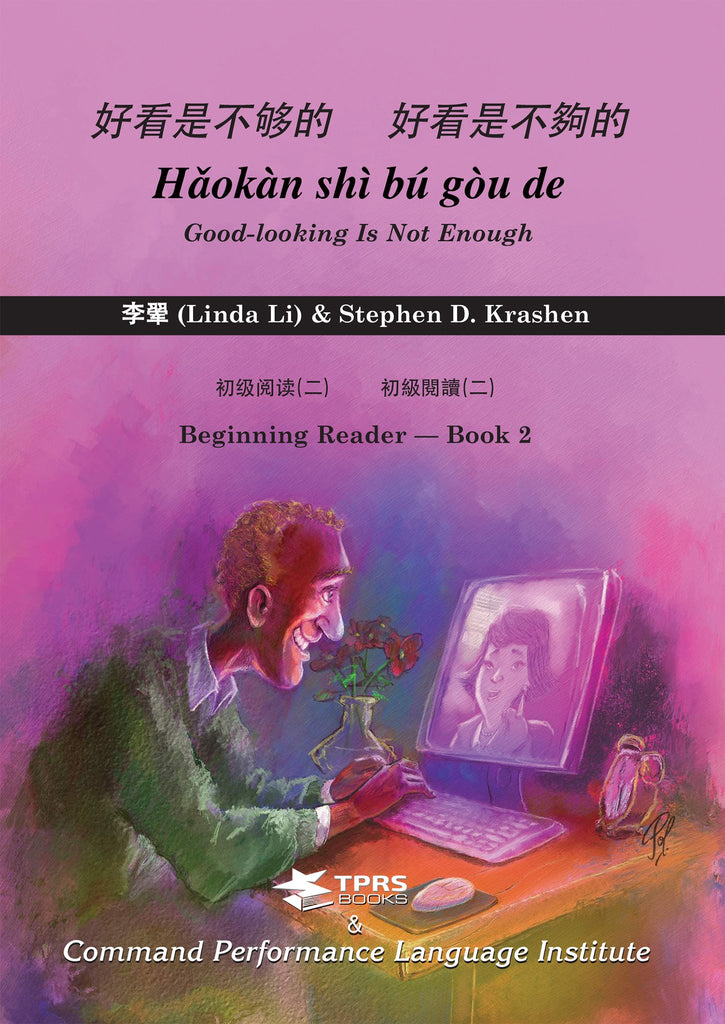 ---
Haokan shi bu gou de
Good-looking Is Not Good Enough
Linda Li and Stephen D. Krashen
Now 25% larger format—6 1/4" x 8 3/4"—with larger print
Little knowledge of Mandarin Chinese is needed to read this book and to begin to acquire the language. It is the second book in a series. The story continues from the first book.  
Harry is a young American studying Mandarin in Beijing. Min-Jee, from Korea, is also studying Mandarin in Beijing. They meet and become friends. Harry calls his father and tells him about his new friend and how pretty she is, and Min-Jee tells her mom about her good-looking new friend. The parents are concerned and they decide to investigate, with surprising results. The story is given in pinyin (in Latin letters), which helps the reader with pronunciation, and also in both simplified and traditional Chinese. A glossary with notes is provided in the back of the book as well as an English translation of the story.
Downloadable audio files of all seven chapters of the story are available. The URL is available on the back cover of the books or visit the publisher's website. Co-author Linda Li is the reader.
isbn 9781603721561
---
Share this Product