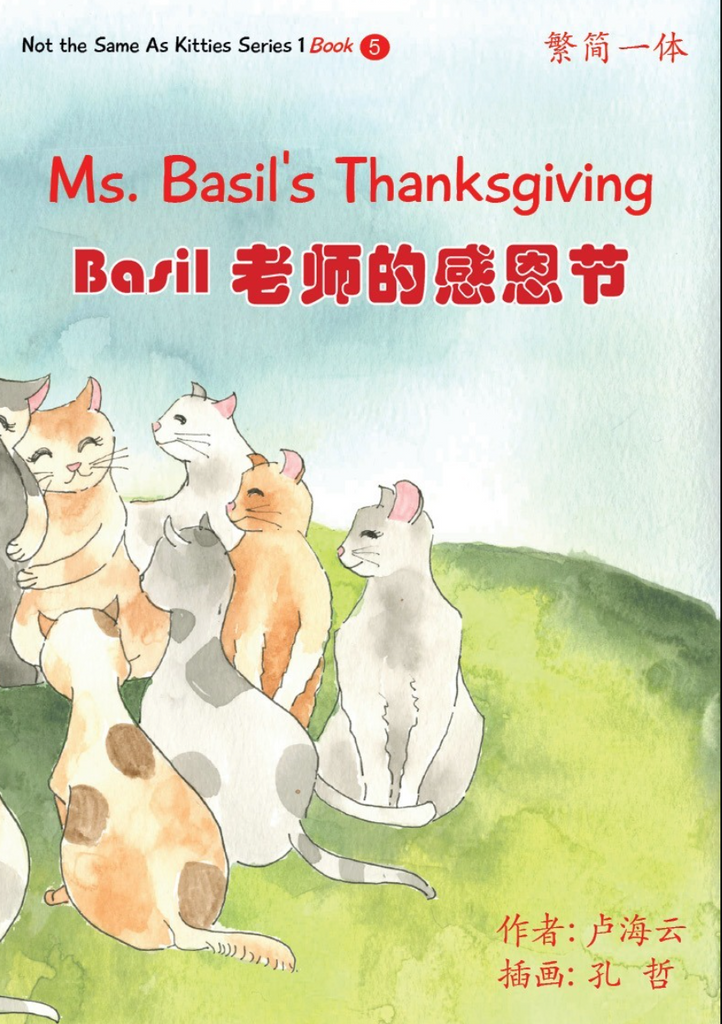 Ms Basil's Thanksgiving, Year 2 Book 5 by Haiyun Lu, by special order
---
AVAILABLE BY SPECIAL ORDER.  Please allow extra time to receive your book.
Book 5: Miss Basils Thanksgiving/ Basil 老师的感恩节
Bitten by wanderlust, Miss Basil, a beautiful and charming turkey, traveled all the way from France to Wonzel Town, unaware that she has blindly entered into a life-threatening situation. On Thanksgiving, roasted turkeys are served in American kitchens. Will Dylan, Elves, Xingxing and friends be able to find her in time to warn her about this holiday custom? Has she been eaten? Is it too late? Will a miracle save her?
isbn 9781942714040
---
Share this Product